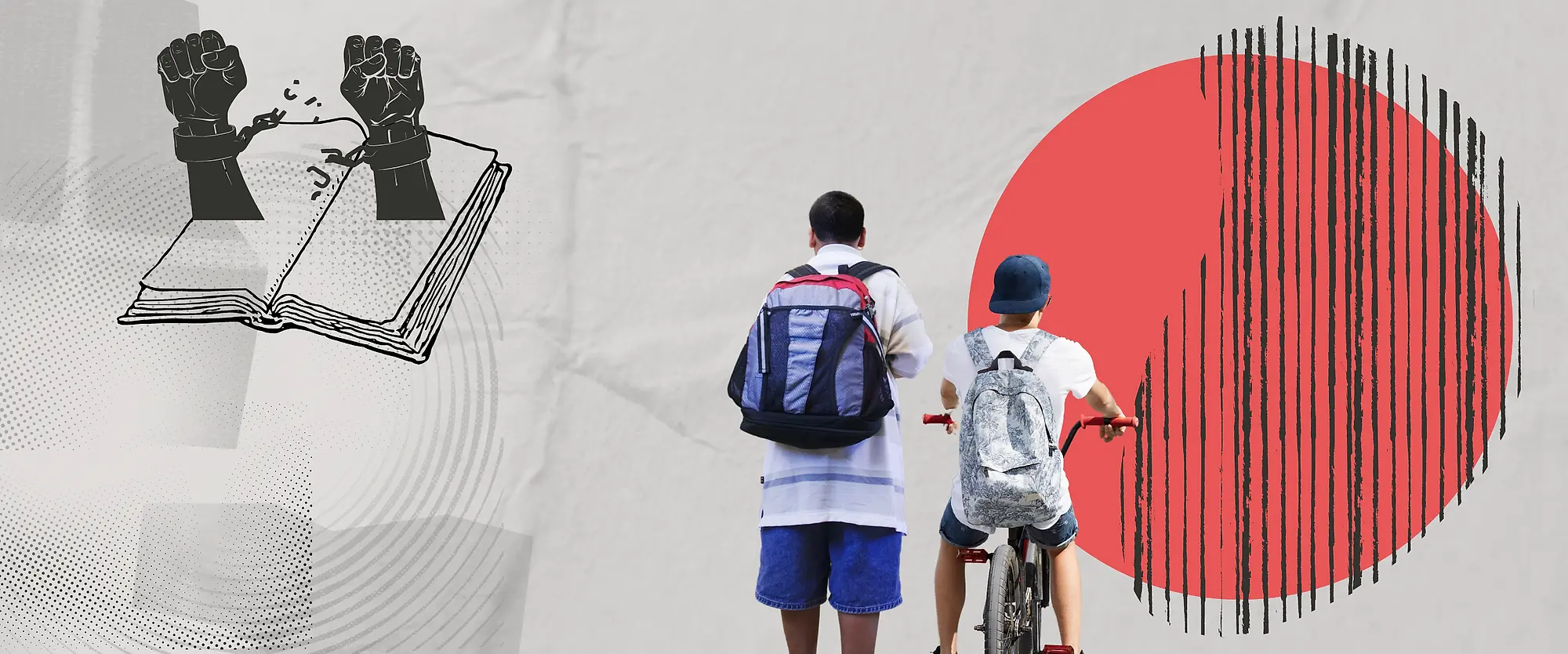 The US far outpaces other countries in detaining and criminalizing young people. Involvement in the youth justice system is well-established to have lasting negative effects on youth. Children and communities are better off when children are not locked up.
THE ISSUE
On any given day, the United States incarcerates more than 48,000 youth. State and local carceral systems send children as young as seven years old miles away from their families to grossly inappropriate facilities, with many detained for non-violent crimes, misdemeanors, and even offenses like underage drinking or missing curfew. The majority of incarcerated youth in the US are children of color. They are more likely to be perceived as threatening, be unfairly punished in school and funneled into prison, and are less likely to receive mental or behavioral health services.
I think it means a lot for him to be back in school because it gives him hope and it's a joy for me when I hear the excitement in his voice when he's speaking of being back in school."
Children in foster care are also significantly more likely to become involved with the youth justice and criminal legal systems. Youth who spend time in the youth justice system do much worse than their peers on every measure that correlates with success, including rearrest, education, physical and mental health, employment, and stable relationships.
States fail to maintain even the most basic protections for system-involved youth. Documented cases of physical, sexual, and emotional abuse against children during imprisonment are common across the country, and corporal or physical punishment in carceral institutions still remains legal in 16 states.
Detention is no place for kids. Keeping youth in the community can be done safely. Community alternative programs offer a range of services and resources to address underlying behavioral and mental health issues. Several states have enacted new legislation, decarcerating youth and redirecting funding from state-run facilities in favor of community resources and programs.
Children's Rights is proud to be part of a national effort to close foster care-to-prison and school-to-prison pipelines; end the use of solitary confinement, physical restraints, and other punitive practices; stop the criminalization of children; and invest in support services that enable children to grow and heal at home within their own communities. We are also working with fellow advocates to decarcerate and close New York City's jail complex on Rikers Island.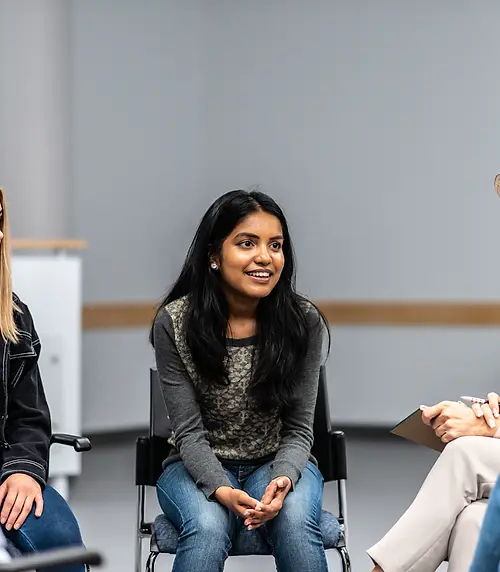 Call on Policymakers to Stop Prison Pipelines and Fund Community Services
In communities across the nation, police are the first to respond to a mental health or social crisis. This is especially true for Black and Latinx youth, who during a time of crisis are too often met with law enforcement instead of a trained mental health professional. This practice has resulted in the criminalization of countless youth, exacerbated existing mental health symptoms, and contributed to the creation of a school-to-prison pipeline.
Join us in demanding the removal of law enforcement from institutions meant to serve our youth and calling for an investment in community mental health services that will allow young people to develop and heal.
This is a wrong we have to right, and it begins with you.
Decarcerate Youth and Keep Them in Their Communities
2022 was the deadliest year at Rikers Island, and people continue to die in the jail complex. Incarcerated individuals still don't receive adequate food, showers, or recreation time. Despite this and the current law mandating its closure, Mayor Adams is calling for Rikers to remain open.
Rikers incarcerates hundreds of young adults, who are more often there because their mental health conditions have been criminalized. Young adults are uniquely vulnerable to and adversely affected by incarceration, especially the effects of isolation and segregation.
Rikers is not safe for anyone. Join us in calling for Mayor Adams to close Rikers Island and invest in the preventive services our communities need.
STAY UP TO DATE
Sign up to stay informed about our work in and out of the courtroom.