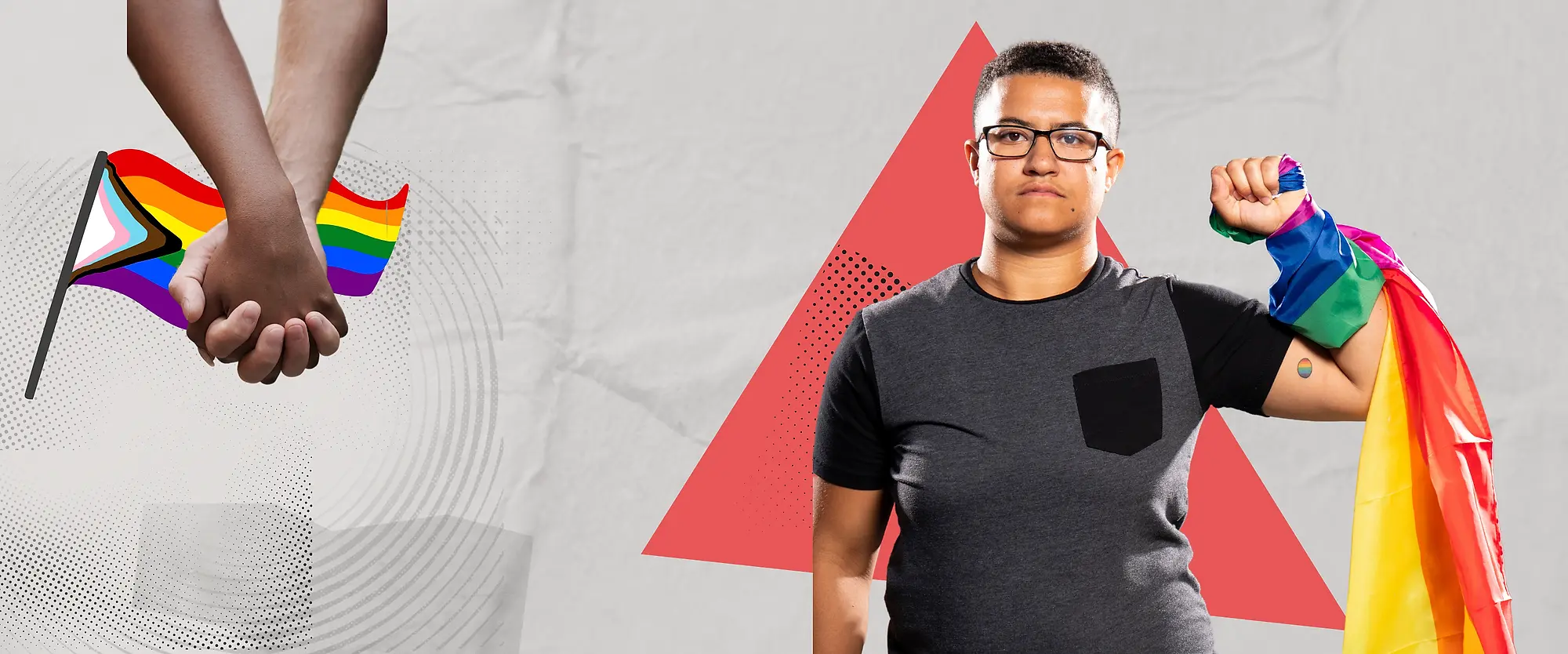 LGBTQ+ young people are over-represented in government service systems, where they are more likely to experience discrimination, abuse, and neglect. Children's Rights is fighting for laws and policies that ensure all LGBTQ+ youth have explicit non-discrimination protections and equitable access to affirming services and supports.
THE ISSUE
A disproportionate number of the over 400,000 kids in foster care identify as lesbian, gay, bisexual, trans, and questioning (LGBTQ+). They are young people of color and from low-income families. Systemic racism, discrimination, and poverty disproportionately drive LGBTQ+ youth out of their homes and communities and into child welfare systems.
My heart goes out to all the people who live in homes that aren't accepting right now. They can't be themselves freely."
Once in the system, LGBTQ+ youth are more likely to experience discrimination, abuse, and neglect. At times, they're subjected to dangerous attempts to change their orientation or gender identity, including so-called "conversion therapy," which has been debunked by the medical community and banned outright in a number of states. Trans, Nonbinary, and Gender Diverse (TNGD) youth are particularly targeted by systems that often reject their very identities.
There has been a rapid increase in state legislators' introducing bills targeting LGBTQ+ children, with the majority aiming to restrict TNGD youth's access to health care or prevent them from joining the sports team of their choice. The threat these bills pose, even when they do not become law, causes mental distress for children and has prompted some families to leave their states to protect their children.
Another wave of discriminatory legislation, bolstered by a narrow Supreme Court ruling in 2021, is allowing states broad license to discriminate against same-sex couples and people of minority faiths who wish to foster, adopt, or mentor a child. America already has a shortage of available families to care for children entering state systems. Narrowing the number of qualified and safe parents harms thousands of LGBTQ+ and other children by denying them a loving home. LGBTQ+ youth deserve equal protections and resources to ensure their health and stability.
Children's Rights uses a blend of strategic advocacy, training, public awareness initiatives, and coalition building to address the discrimination and abuse that LGBTQ+ youth face in government systems and beyond. Our reports expose the lack of legal protections for LGBTQ+ and TNGD youth, especially for LGBTQ+ youth in child welfare systems. We are training local nonprofits and state agencies to advocate effectively on behalf of the youth they serve, and working to improve laws and practices that impact LGBTQ+ youth.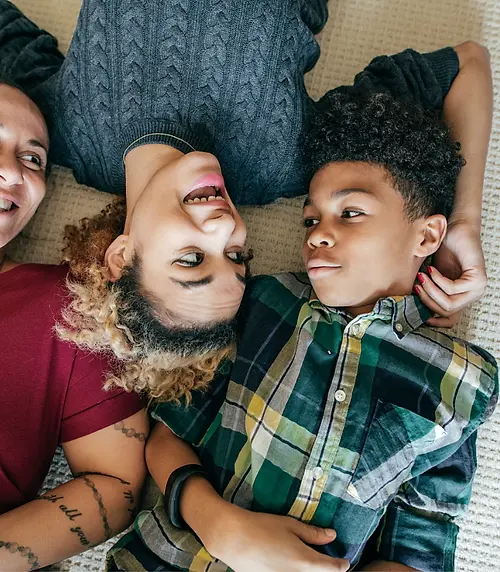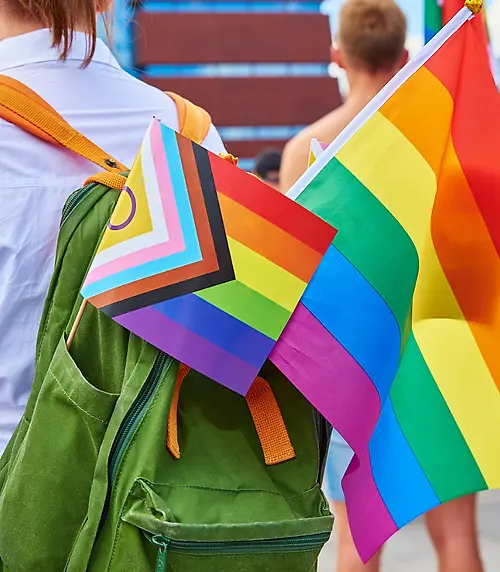 Fight Against Discrimination, Demand More Loving Homes for Children
Urge Congress to Pass the John Lewis Every Child Deserves a Family Act
With more than 400,000 children in foster care and over 20,000 of them aging out every year, there's an urgent need for safe, loving, qualified homes. But in many states, it's still legal to turn away qualified prospective parents just because they are LGBTQ+, single, or belong to a religious minority. By banning discrimination in child welfare, the John Lewis Every Child Deserves a Family Act (ECDFA) would increase the number of foster and adoptive homes available to youth, giving them the best possible chance to find a safe, stable, and loving home.
Let's stand against discrimination and demand equality now. Send a message directly to your Senators and US Representative.
We Need Laws and Policies that Celebrate and Empower LGBTQ+ Youth
Demand Equality NOW, Call on Your Senators to Pass the Equality Act
There is an urgent need for comprehensive, explicit nondiscrimination protections for LGBTQ+ people—especially for LGBTQ+ youth and families in child welfare systems. LGBTQ+ youth are overrepresented in child welfare systems, where they are more likely to suffer from harassment and abuse in foster care, juvenile justice settings, and homeless shelters.
Urge your Senators to support equality for our youth and families by passing the Equality Act today.
STAY UP TO DATE
Sign up to stay informed about our work in and out of the courtroom.