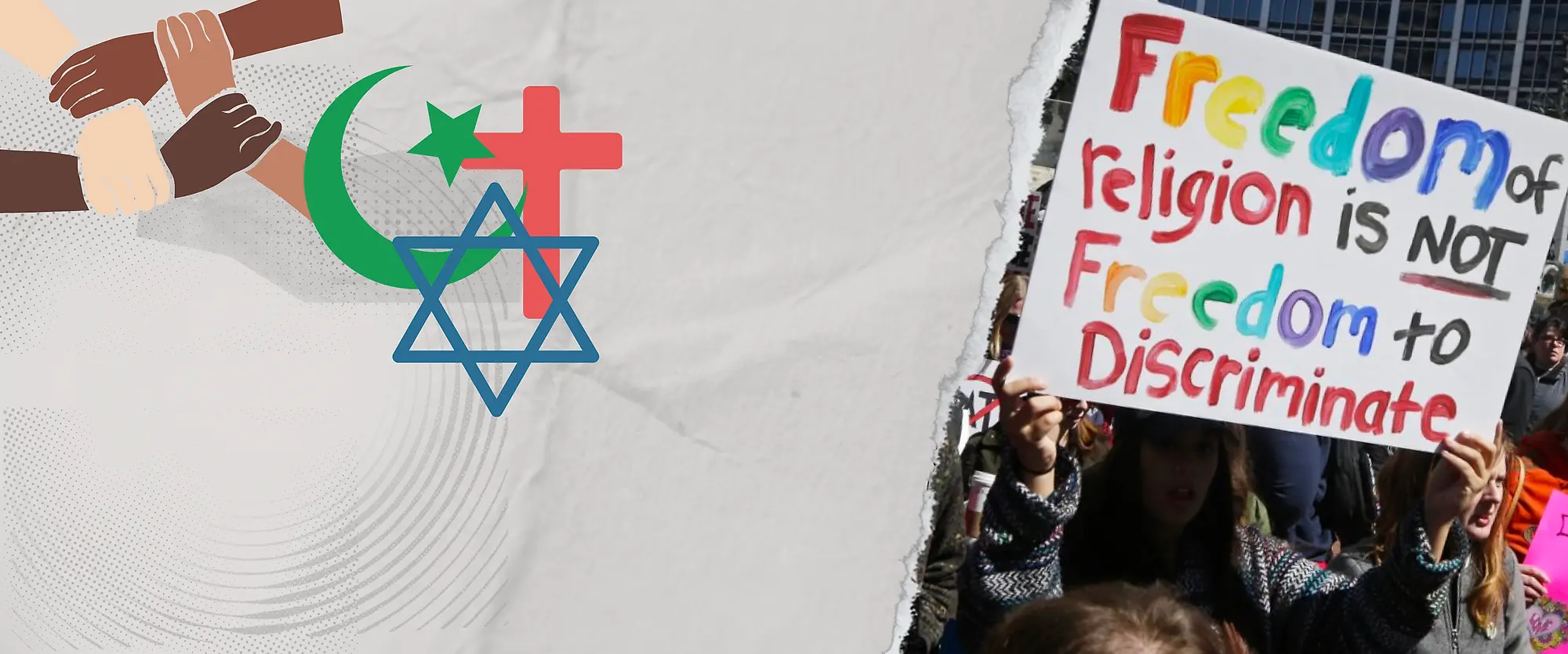 The Interfaith Coalition for Children's Rights was launched in 2019 to focus on protecting the rights of children in the foster system by fighting federal, state, and local government efforts to permit discrimination by child welfare providers.
THE ISSUE
Over 20,000 children age out of the foster care system every year without a permanent family or home, forcing them into instability and homelessness. Many adults want to open their homes and hearts, but discrimination against LGBTQ+ couples and others stands in the way.
Our faith traditions teach us to treat everyone, especially those in need, with the dignity and respect we want for ourselves. That's why the Interfaith Coalition was formed: to focus on children in foster care."
By denying LGBTQ+ families the ability to foster and adopt children, child welfare agencies deny children the right to safe, happy, and healthy permanent homes.
The Interfaith Coalition for Children's Rights — co-founded with Ruth Messinger — includes religious and spiritual leaders around the country who oppose legislation and policy changes that would enshrine a "license to discriminate" into law and ultimately deprive children in foster care of safe, loving homes.
The Coalition combats bills and other provisions that use religion to justify allowing taxpayer-funded child welfare agencies to discriminate, based on their religious beliefs, against potential foster and adoptive parents.
Since 2015, when the Supreme Court case Obergefell v. Hodges made same-sex marriage legal, a number of states have passed laws allowing child welfare providers to refuse to work with prospective same-sex foster parents and others who do not meet the religious litmus test of the providers. A number of other states permit this discrimination as a matter of policy, but do not have laws on the books allowing these organizations to discriminate.
The issue jumped to national attention with the 2021 Fulton case, which ruled on narrow grounds that Philadelphia could not bar a taxpayer-funded agency that refused to work with same-sex couples from screening potential foster parents.
In 2022, the Department of Health and Human Services released guidance to ensure that child welfare services across the nation be safe and affirming of LGBTQ+ youth in foster care. The agency's guidance goes a long way toward addressing implicit bias and ensuring that federal funds are directed to serve the best interests of foster children and foster families, including those who are LGBTQ+.
The Children's Rights Interfaith Coalition remains committed to children in foster care, each of whom has the right to be kept safe from harm and cared for by loving families. We will continue to call on federal, state, and local governments to support laws and policies that promote justice and the human dignity of all people. The Coalition also continues to build support for the John Lewis Every Child Deserves a Family Act, which would prohibit any discriminatory exclusion by taxpayer-funded child welfare providers.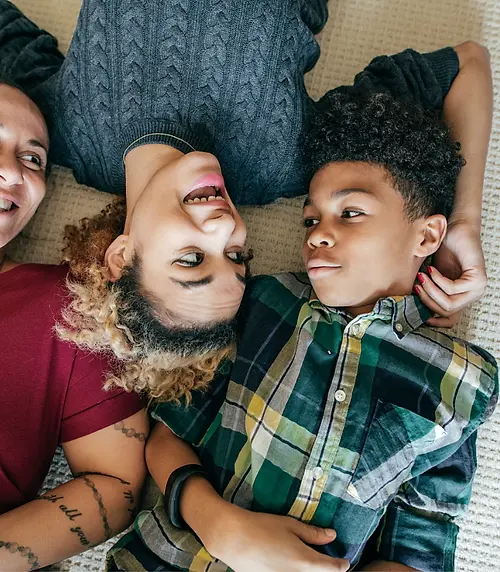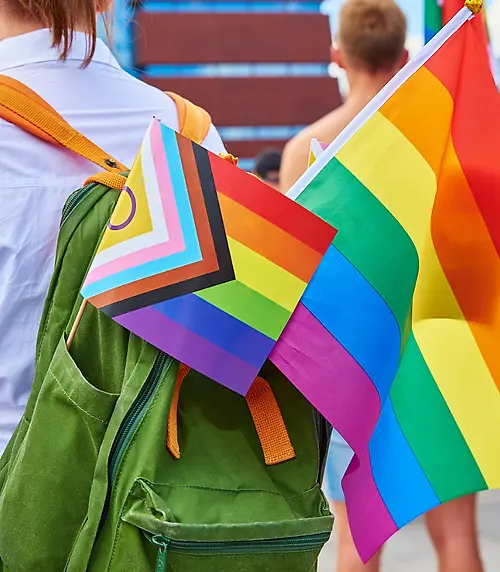 Fight Against Discrimination, Demand More Loving Homes for Children
Urge Congress to Pass the John Lewis Every Child Deserves a Family Act
With more than 400,000 children in foster care and over 20,000 of them aging out every year, there's an urgent need for safe, loving, qualified homes. But in many states, it's still legal to turn away qualified prospective parents just because they are LGBTQ+, single, or belong to a religious minority. By banning discrimination in child welfare, the John Lewis Every Child Deserves a Family Act (ECDFA) would increase the number of foster and adoptive homes available to youth, giving them the best possible chance to find a safe, stable, and loving home.
Let's stand against discrimination and demand equality now. Send a message directly to your Senators and US Representative.
We Need Laws and Policies that Celebrate and Empower LGBTQ+ Youth
Demand Equality NOW, Call on Your Senators to Pass the Equality Act
There is an urgent need for comprehensive, explicit nondiscrimination protections for LGBTQ+ people—especially for LGBTQ+ youth and families in child welfare systems. LGBTQ+ youth are overrepresented in child welfare systems, where they are more likely to suffer from harassment and abuse in foster care, juvenile justice settings, and homeless shelters.
Urge your Senators to support equality for our youth and families by passing the Equality Act today.
GET INVOLVED
Is your faith organization interested in becoming a member of the Interfaith Coalition for Children's Rights? Please email Daniele Gerard at dgerard@childrensrights.org.
STAY UP TO DATE
Sign up to stay informed about our work in and out of the courtroom.